Enroll Now
859-552-6285
Music Lessons Students Love!
Fun, Educational and Inspiring Piano, Voice, Saxophone lessons in a casual home environment with a Master Teacher!
PIANO, VOICE, AND SAXOPHONE LESSONS
HAMBURG AREA OF LEXINGTON KENTUCKY
We call it "PLAYING" because It's FUN.
Pop Recital Performance Opportunities
(Students actually play with professional musicians in a Rock Band Setting)
Piano Lessons for students of all ages from 3-73
Singing Lessons and Saxophone Lessons

Preschool Piano Classes for children ages 3-5
Students have the opportunity to learn the instrument of their choice
(Many students study multiple instruments)
while playing the music of their choice.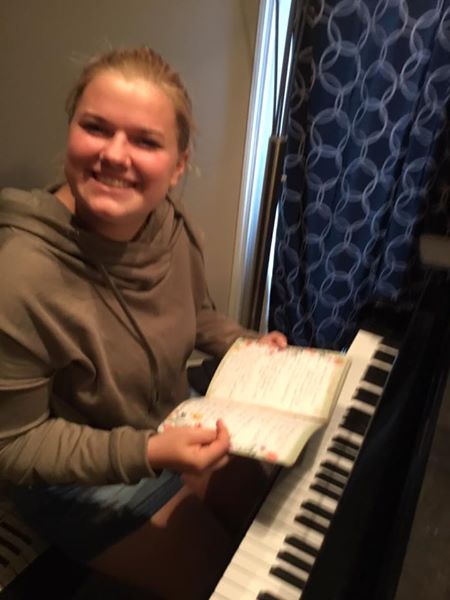 Good luck with your audition!! Check out her audition below!!
Update: Cassidy won first place in the National FFA Talent Show! Congratulations Cassidy!!
"She is so encouraging and fun! "
Debbie N
Summer Flex Lessons
Schedule 4-hour long lessons in June and July
Summer Lesson Availability:
(Updated 6/5/19)
Monday's available times: Afternoon between 1:00-5:00. Evening at 6:00 and 6:30.
Tuesday's available times: Afternoon between 3:00-5:00. Evening at 7:30.
Wednesday's available times: Afternoon between 1:00-3:00. Evening between 5:00-6:00.
Thursday's available times: Afternoon between 1:00-3:30. Evening at 5:00 and 5:30.
Saturday's available times: Morning booked, afternoon booked, evening booked.
Students not only learn to perform on their instrument, but they learn the life skills to make them accomplished musicians.
Besides the regular learning targets of theory, sight reading, and playing proficiently; my students learn to become real musicians ready to go into the world, compete and win!
Whether you want to prepare for that next Musical, or Arrange a song for an A Cappella Group, or prepare for entrance into the National Music Camp at Interlochen Michigan, or a College/University Audition or the Governors School for the Arts or SCAPA, or your next community /church performance, you will be ready for these challenges when you take lessons at BRONAUGH MUSIC STUDIO!
Many of my students have gone on to lucrative jobs in music resulting in them becoming professional musicians performing throughout the world. Students learn to become true musicians, performing in multiple settings including classical recitals, pop recitals, and Studio Parties!
Lessons your child will thank you for!!
Bronaugh Music Studio utilizes the latest technology in every Piano Lesson. This modern technology keeps our students interested in continuing to learn to play the Piano and fosters their Love of Music!
Located in Lexington Kentucky, off I-75 at the Paris Pike exit. In Elkhorn Park subdivision.KiddyKeys®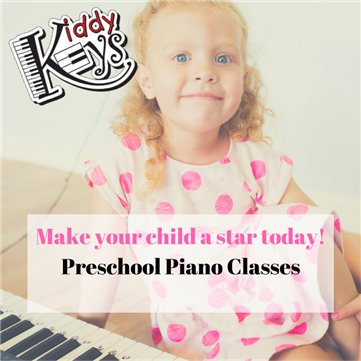 KiddyKeys® a modern, engaging approach to teaching piano to preschool children.
Exceptional, high-quality, hands-on teaching tools help create active, engaged learners.

Improvisation and composition on the piano/keyboard support creative development and concept application.
Contact Us
859-552-6285
Studio Hours
M-Th 10-8
Sat 10-12
---
<
<br><a href="https://lessons.com/piano-lessons" target="_blank"><img src="//cdn.lessons.com/assets/images/tmp/lessons-2019.png" width="150"></a><br>