Online Adult Piano Lessons
We love adult students at Bronaugh Music Studio! Adult students are thriving and making great progress in their musical knowledge and playing ability!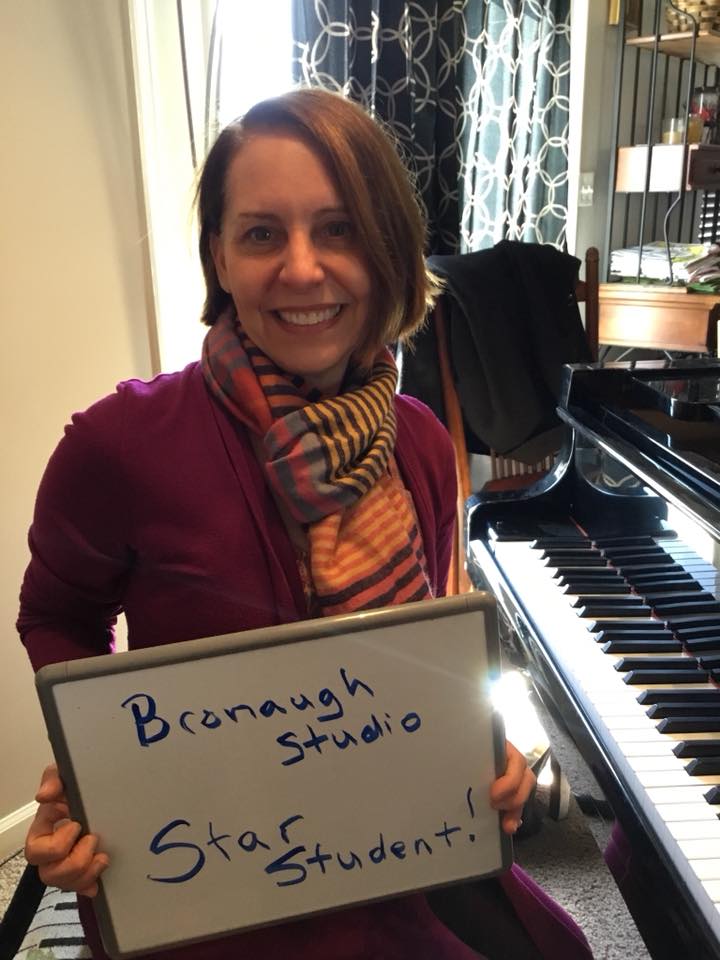 Congratulations Susan M.!! You have been the Star Student of the week for two weeks in a row!! Way to go! You are making so much progress and it shows in your musicality!
Online Adult piano lessons are offered throughout the day and weekend times to best suit your schedule! Online Adult lessons are individually tailored to best meet the needs of the student, resulting in student success!
Contact Us
859-552-6285
Studio Hours
M-Th 10-8
Sat 10-12